Posted August 12, 2021 at 12:22 pm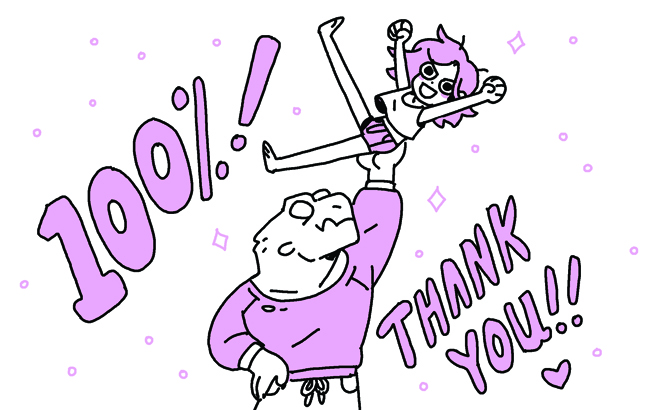 You guys are unbelievable! We launched for patrons late Monday night, and when we woke up on Tuesday you had already cleared goal and blasted past a ton of push goals that we hadn't even shared yet!
You can log into Kickstarter to see it there
, or you can take a look below at what you've unlocked-- we've also shared the next two push goals, as well a very special goal at one million...
You guys are absolutely amazing! Thank you SO much for your support!
Support us: