Posted October 31, 2023 at 11:15 am
HAPPY HALLOWEEN! Leeds and Percy can be your angle or your deveil. Normally we'd run a halloween drawing as an update, but it felt like a trick to make you wait for the next page of story, so you get treats instead. Hope you're enjoying the chapter so far!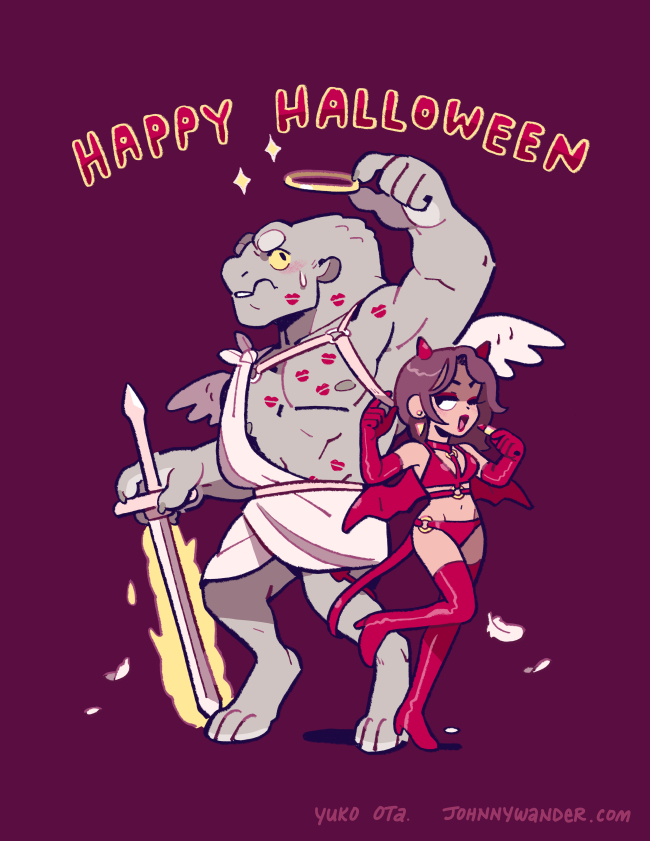 BARBAROUS CHAPTER 8 IS UPDATING!
You can read from the beginning of BARBAROUS here, if you want to catch up.
THE SHOP HAS UPDATED
There's new stuff in the store! Take a look!
Also some new projects in development-- more on that as we're further along!

Support us:
Patreon: https://www.patreon.com/johnnywander
Ko-fi: https://ko-fi.com/johnnywander
Store: https://store.dftba.com/collections/johnny-wander