Posted August 4, 2020 at 12:03 pm
THE BARBAROUS CHAPTER 4 IS OVER!
Thank you SO MUCH for your support! We're really excited to get this book out to you!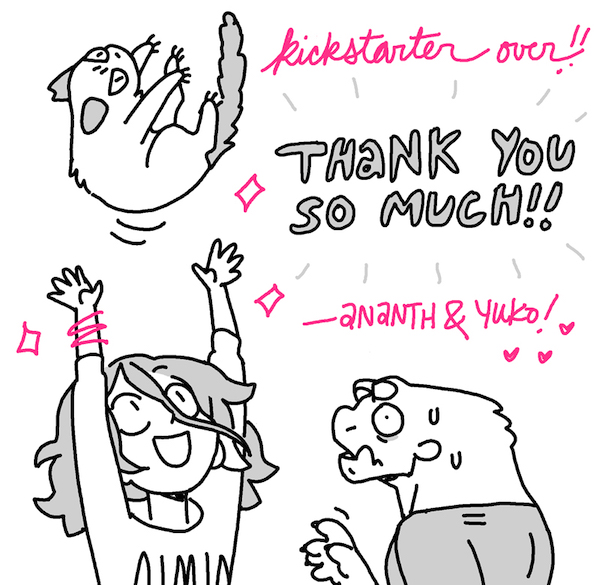 ===============================
WE'RE BACK!
I don't know if there's a lot to update on here! We're all living through the same thing-- you get it. But in case you've forgotten what was happening in BARBAROUS: Percy and Leeds were thrown into one of the abstract planes, where reality manifests around the subconscious of visitors! Percy met her younger self, Chiaki, and they found themselves facing off against a mysterious minotaur-- and ultimately, each other.
Read from the beginning of Chapter 5 here.
Thanks for your patience! We're excited to share the rest of this chapter with you!
Support us: