Posted November 7, 2023 at 11:57 am
Hi everyone! It's that time of year! The Johnny Wander Holiday Sale is upon us!
Here's what we've got going on this year! I hope you find something you like! And check back with us around Black Friday as well!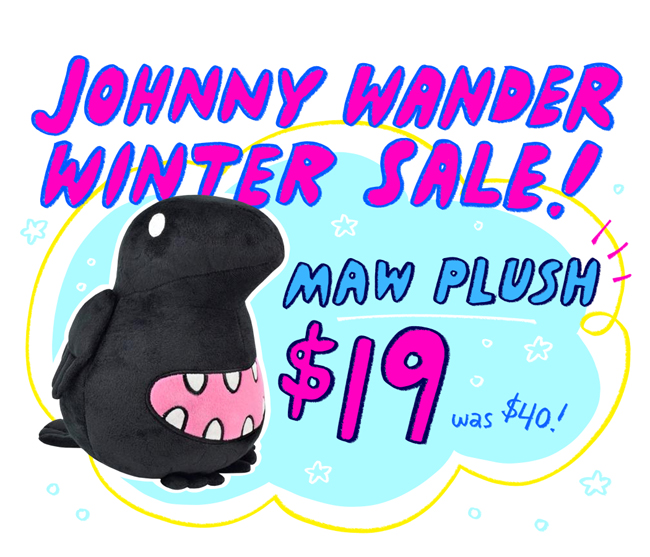 Wander (Regular Edition) – 9.99$

Wander (Limited Hardcover Edition) – 30$
Barbarous Chapter 3 - Print Set – 12$
Barbarous Chapter 4 - Print Set – 12$
Maw Plushie – 19$
As always, thanks so much for your support!

Support us:
Patreon: https://www.patreon.com/johnnywander
Ko-fi: https://ko-fi.com/johnnywander
Store: https://store.dftba.com/collections/johnny-wander