Posted October 1, 2019 at 03:31 pm
We'll be at NYCC this weekend, in Artist Alley at table G-33! We're going to have a a lot of stuff, including the new WANDER travelogue, various Barbarous books, and a ton of other stuff! Come by and say hey!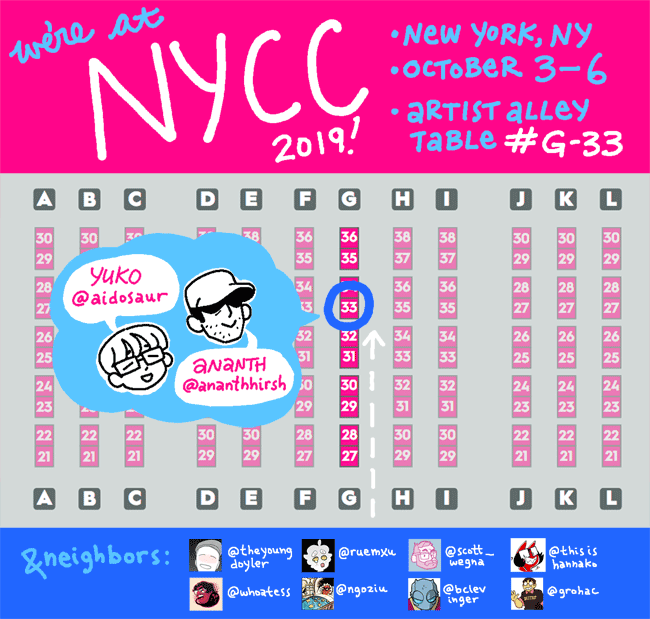 And if you can't make it to NYCC, use promo code NYCC19 between October 2-7 for a 10% discount in the store!