Posted September 14, 2021 at 12:12 pm
Hi everyone! I wanted to share some of the things Yuko's been posting on Patreon! First of all, Patreon is an easy way to support what we do-- and because it's billed monthly, it really helps to stabilize our income and keeps things running more smoothly. Yuko shares a lot of process stuff over there: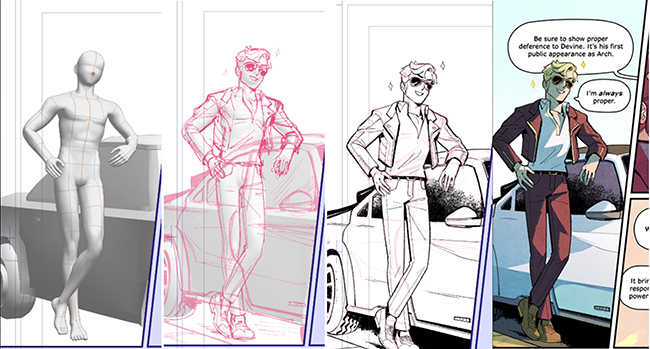 Here's a quick look at Chapter 6 Page 2. Yuko made a process post showing her new use of Clip Studio models in setting up sets and scenes, including where to get models and insight into her thinking as she works.
If any of this is interesting to you, then consider backing our Patreon! It's easy to sign up and set your amount, and you can cancel any time.
Thanks so much for reading!
Support us: