Posted March 16, 2021 at 12:31 pm
THE JOHNNY WANDER STORE UPDATED!
The store has been updated! We've added Barbarous Chapters 3 & 4, print sets from both books, as well as a matchbox sticker set and sticker sheet set! Check it out: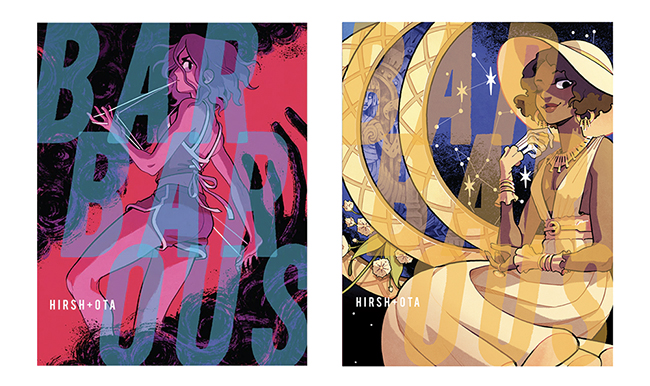 We've also added stickers and prints (more in the store)!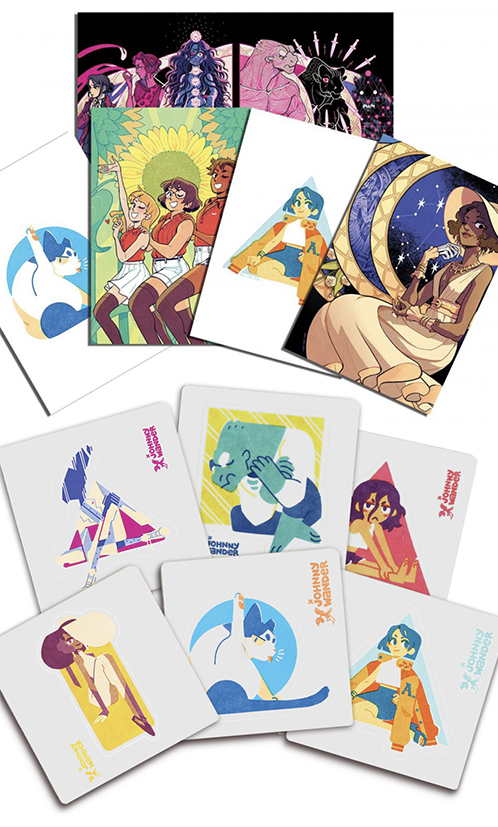 We're really psyched to finally have these in the store!
THE NEXT BARBAROUS SIDE STORY IS DRAWN BY NIKI FOLEY!
The next Barbarous side story was written by us and drawn by Niki Foley!
'Alterations' is about Percy and Leeds! Percy is altering Leeds' clothes, since he has a hard time getting a good fit. This comic was drawn by Niki Foley! Niki is a full-time animator and freelancer who has worked on a ton of fun stuff. You can find out more about Niki at her twitter!
The comic was also lettered by our long-time collaborator, Tess Stone (twitter / website)! He's lettering all of the short stories, a million thank-yous Tess!
If you'd like to pick up printed editions of BARBAROUS, Lucky Penny, Our Cats Are More Famous than Us, or any of Yuko's art books, you can find them in our online store! As always, your support makes Johnny Wander comics possible. We also have stuff like plush, stickers, charms and more - check it out!
If you missed the sidestories, you can read them here:
Ada's House of Discount Glamours, drawn by @patabot

Taller and More Mysterious, drawn by @arlir

Wisdom of the Dead, drawn by @magnoliapearl

R&R Cooking Vlog, drawn by @krismukai
Cacophony Harpend & The Door to Calamity, drawn by @_ggdg_


And of course, now's the perfect time to get caught up on Barbarous! You can read all of Season 1 for free by following the links below:
Read from the beginning of Chapter 5 here.
Support us: