Posted August 29, 2023 at 12:00 pm
Table I3 at SPX, Panel: The Mechanics of Writer/Artist Teams
We'll be at SPX next week, at Table I3! Come by and say hello! SPX is our first show since 2019, so we'll be bringing a little bit of all our books-- BARBAROUS Chapter 1-5 + Slipcase, Lucky Penny b&w, Our Cats Are More Famous Than Us, Offhand, and more! I hope we'll see you there!
BARBAROUS CHAPTER 8 IS ON
The new chapter has begun! You can read from the beginning of BARBAROUS here, if you want to catch up.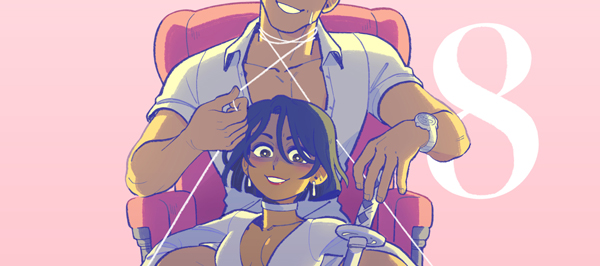 THE SHOP HAS UPDATED
Our Summer Sale is on! We have new items in the store, and sales on some old favorites. Take a look if you've been eyeing something, now's a great time!
Besides that, we've been working on freelance and have been developing some new ideas! Nothing to share just yet, but we'll keep you posted!

Support us:
Patreon: https://www.patreon.com/johnnywander
Ko-fi: https://ko-fi.com/johnnywander
Store: https://store.dftba.com/collections/johnny-wander