Ananth
Hey guys and gals! First of all, Happy New Year! Hope your holidays were just lovely.
I'd mentioned this before, but I can mention it "officially": We're having a release party for Vol. 2, graciously hosted by Bergen St. Comics in Brooklyn! We've got a few things planned:
A small party with food and drinks
A live reading of John Advice by John himself, with questions asked by myself, Yuko and Conrad
Books & Signing - the first time we'll be offering signed and sketched books!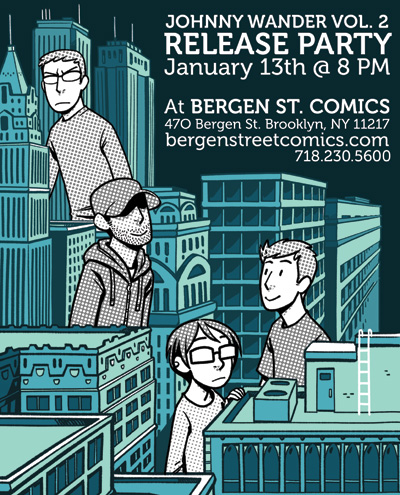 I hope that's enough to entice you out - it'll be a good time and we'd love to see you the