Ananth
Hourly comics! We did this last year too, and in 2009 as well. February 1st is a magical day when cartoonists from all over the internet do comics, often about making comics. You know what I want to read? Hourly comics by astronauts. Astronaut diary comics. I think maybe next year on February 1st we'll plan to do something crazy (I'll probably eat those words in a year).
So that announcement I mentioned on Tuesday was that we designed a t-shirt for Adam WarRock! I also did a long process post about designing the t-shirt, from concept to completion, and you can find that over at my Tumblr. Take a look below: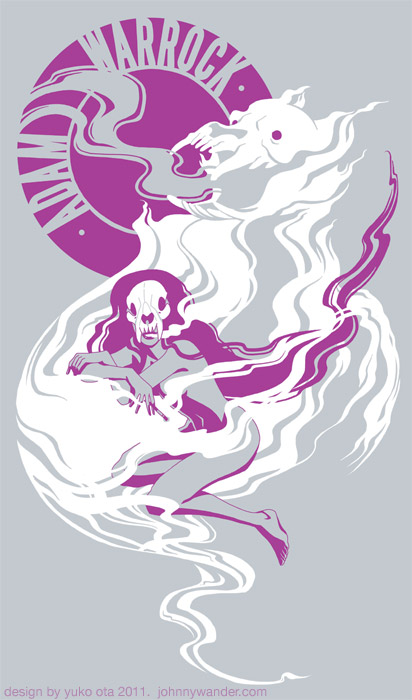 We're pretty happy with the result! They'll be available soon in his online store! We'll let you know.