Hey guys! Some cool news: Lucky Penny is a Junior Guild Selection for 2016, as chosen by the Junior Library Guild! If you haven't picked it up, you can find it at your local comic or book shop, or on Amazon here. We got a mysterious box in the mail with some mysterious envelopes... which we carefully opened to reveal a letter, a certificate and JLG pins! We're so pumped, this is the first time we've won an award!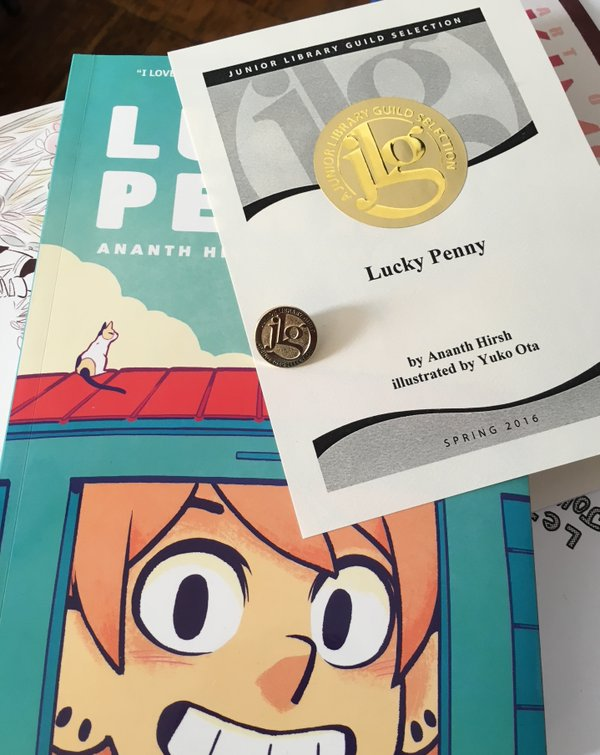 (Second, if you could the KFC Doubledown award we won at Webcomics Weekend... )
Pretty awesome! Thanks guys! We'll catch you Thursday!