LUCKY PENNY IS IN STORES ON WEDNESDAY, 3/2! If you backed the Kickstarter, the books are being shipped out this week and next week!
LUCKY PENNY IS ALSO ONE OF AMAZON'S BEST BOOKS OF THE MONTH! So cool!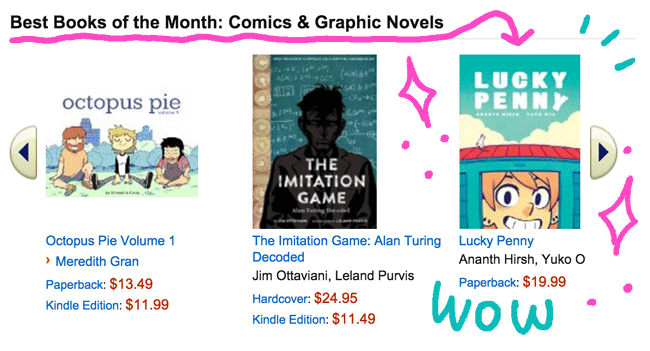 AND we'll have details about an NYC Lucky Penny signing in March! Details coming!
So much is happening! Go Penny go!