thank you guys for a successful Kickstarter!
We're really excited to get these books into your hands! Yay! If you guys are looking for something new to check out, Tessa's (artist of Is This What You Wanted) kickstarter is underway! She's the best and if you like character and horror then this might be right up your alley!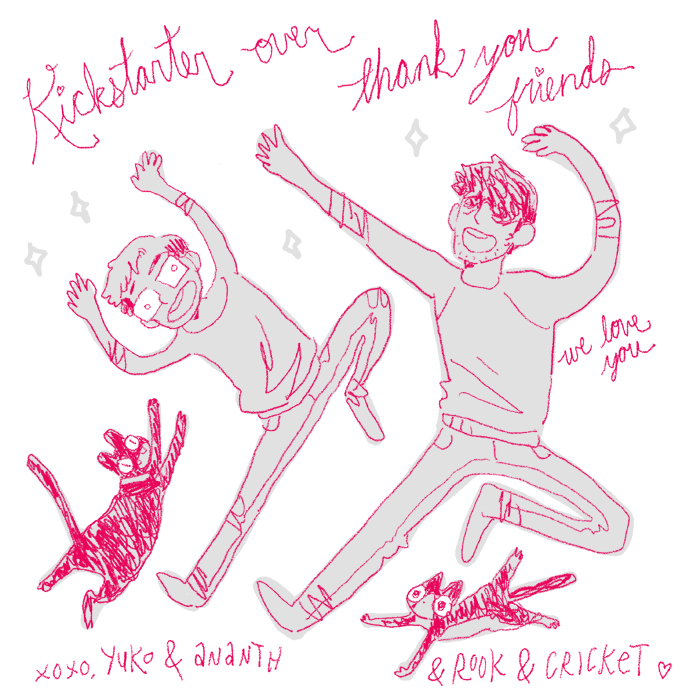 That's all for us! Catch you next week!