Ananth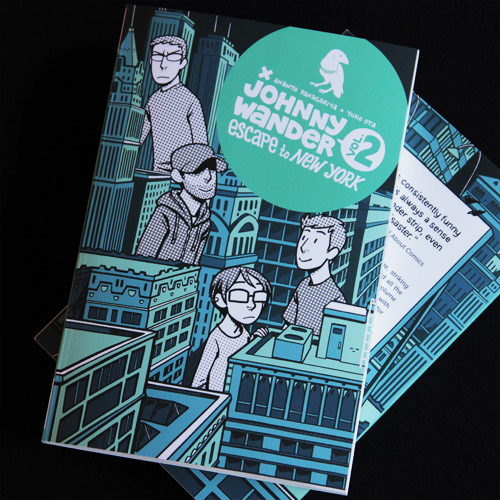 International orders: The post office deadline for international shipping is tomorrow, December 9th. Today is the absolute last day to get your items guaranteed for Christmas! We'll still be shipping as fast as we can, every day till we hit the holidays, but we can't guarantee your order will arrive on time after today.
Domestic orders: Our cutoff is the 18th! After that we will try to get your orders in, but again, we can't guarantee it. Thanks!
The Johnny Wander book pack - that's V1 and V2 - are $5 off until Christmas!
There's no special edition available till the new year, but we're still including the sticker that would normally go with the special edition.
That's all for us! See you next week!