Ananth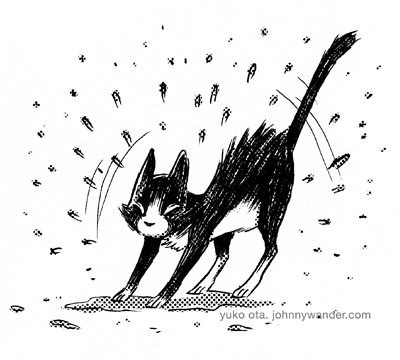 More kitten comics! We kept her in quarantine until we could get her to the vet for tests and shots, and this was the scene that greeted us every morning. She's a little hyperactive! Except for right now, she's curled up on the end of the couch. Quiet cat is my favorite cat.
The most consistent question in last time's comments was about her name. She does have one, but I think it'll be more fun to tell you guys via a strip. Sorry to be a tease!
We'll be at SPX next month!