Hey! I know it says the mint is optional, but listen... it's really good!!! You can also add mint after the fact (just drop it in the pitcher once it's in the fridge), but the flavor is really good if it steeps in the sun with everything else.
So what's up! Lucky Penny is coming together... I'll be posting a lot of stuff soon, as we're wrapping up the majority of design for the bookplates, endsheets, inside covers and so on. Here's a peek at the endsheets for the special edition hardcover... very romantic: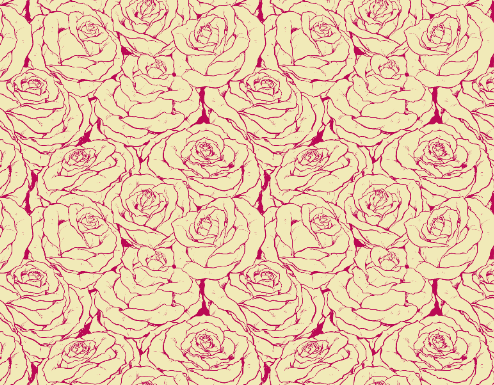 So many roses!!
More soon! Thanks for checking in, we'll catch you next week!