Ananth
Just FYI, Penny's probably my favorite character I've ever written.
We're going to be at SPX this weekend! We'll have a ton of stuff, including Johnny Wander V1-V3, Adventure Time: Candy Capers #1-3, Exquisite Beast, Yuko's Benign Kingdom art book, and more! Check out this handy map: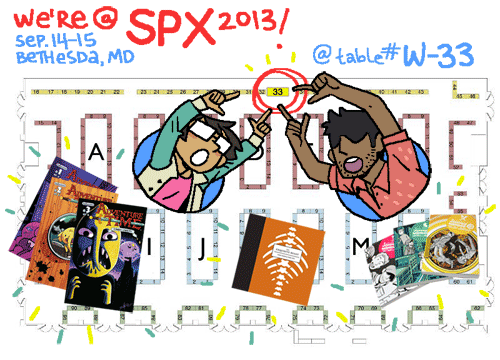 And there's a Tumblr post with the details here!