Ananth
We're getting ready to leave for TCAF! That's this weekend, May 10-11 in Toronto, CA! We're going to have a ton of stuff, including limited copies of the Candy Capers collection and BUZZ! Come find us on the second floor-- here's a handy map!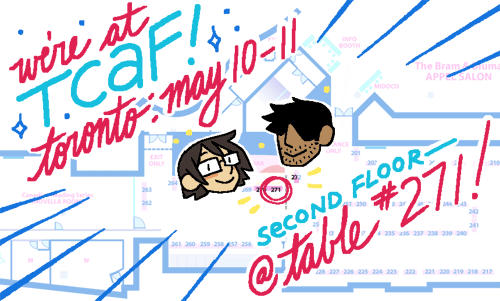 And while we're there, the kickstarter preorders for our latest book CUTTINGS are happening RIGHT NOW! Check out the video and click through on the banner below:
Thanks guys! We'll catch you next week!