Ananth
It's important to use every part of the bacon. I think this candle was actually the prototype for a later one? John, Conrad? Confirm or deny ... !
We're putting some of Yuko's original paintings up in the store - all proceeds will go to Global Giving's Japan Relief Fund. Here are the paintings: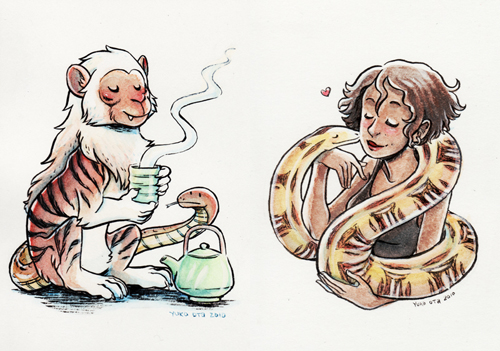 Speaking of paintings, my brother clued me in on the art of P.H. Gandhi - this stuff is gorgeous: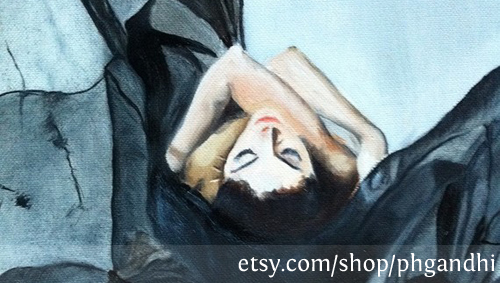 I especially like Black Swan and White Lion. Take a look at her work over on Etsy!
Store update: Cat charms will be coming back! And big news regarding prints - we'll be able to offer a much wider variety! If there are any JW color pinups that you'd like as prints, feel free to leave a comment below -- I recall there were a lot of people who were interested in this one.
That's all for now! See you in a few!