Ananth
You guys Conrad knows a lot about phones
You guys
guys
where are you going
We're going to be doing a release party for V3 in mid-February! More details as we get them, but I wanted to mention it. The venue is once again the lovely Bergen Street Comics.
For those of you who preordered V3 through the Kickstarter: we made a backers only update! Here's a photo from when the books arrived on two pallets: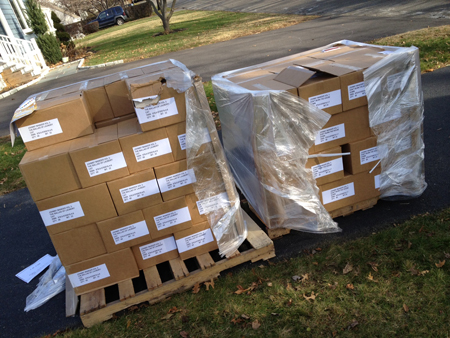 The books should be available online at Topatoco in the near future! We'll keep you posted.
That's all for us! Catch you next time!