Ananth
The folks in the comic are:
There are a lot of people we wanted to put into this one, but we couldn't fit all of them. We also wanted to say hi, thank you for a good weekend, and have a good one to:
NYCC was a good time! See you guys Thursday!
Yuko
... the layout was 100% Ananth. He doodled this out last night when we were driving back to the apartment. Any complaints or commendations should be directed his way.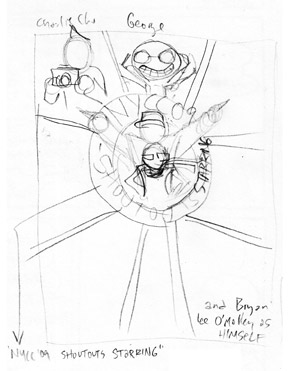 (I just wanted to show off the doodle he did of George. XD )
[EDIT] Oh hey, Ananth forgot to mention -- HELLO TYLER/SOKKA! We run into you at just about every convention we go to and you are a nice dude! You gave me a poster once! That was very nice of you!