I'm really excited about this: we can now offer you gorgeous giclée prints! They are printed on a heavy, textured fine art stock (Canson Montval Aquarelle) and utilizing the correct color profiles we are able to get a richness of color that's really incredible. Take a look: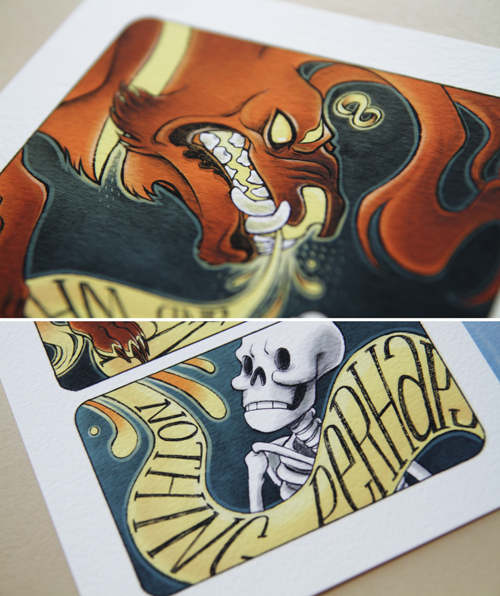 It's a print, but it looks like she drew it right onto the paper! We're offering this print at 5x7" and 9x12". If there's an older pinup you'd like to see made into a print, feel free to suggest it! Anything that gets a lot of requests will absolutely be taken into consideration.
Also: the texture detail is visible because of John's product photos - he has added some prints to his own Etsy store, and proceeds are going towards Japan earthquake/tsunami relief so definitely check it out!