Ananth
We had a guest comic over at Karl Kerschl's Abominable Charles Christopher! Check it out!
We've added Johnny Wander Volume 2: Escape to New York to the store! Here's the rundown:
We can't begin shipping until next week but you can get your order in now.
Additionally, there's currently no special edition available! In order to get everyone their books in time for Christmas we will be shipping as quickly as possible ... we'll get into the details of the special edition after New Years.
To make up for this, we'll still be including the sticker that we'd normally include only in the special edition!
INTERNATIONAL ORDERS: If you are making an international (outside of the U.S.) order, please get your order in by December 7th! The cutoff at the post-office is very early for international shipping!
We've also added a Johnny Wander V1 & V2 bundle at a $5 discount!
Lastly, everyone who makes an order will receive a little something extra, while our supplies hold out.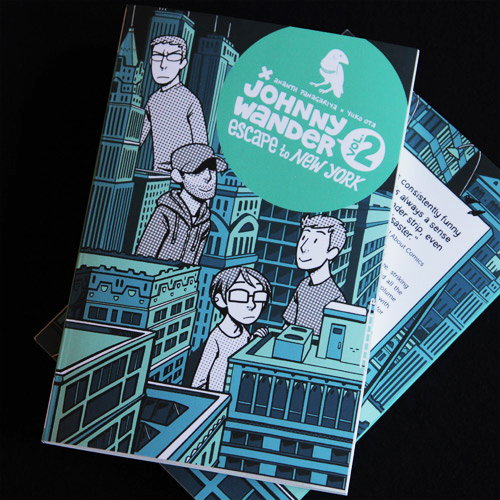 That's all! If you have any questions, leave them in the comments and I'll try to answer them as quickly as I can (it's totally bananas over here).
Have a good weekend!