Ananth
Pretty sure that 'dog' escaped from the zoo! Don't tell anyone, he looked happy. Check it out, the books are here: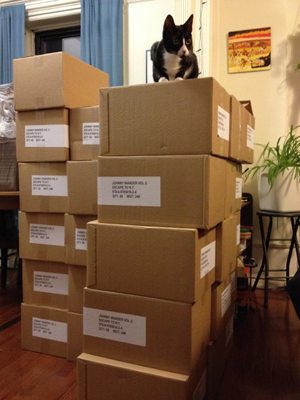 STORE INFO:
All international orders must be in by TOMORROW, DECEMBER 7TH in order to guarantee that you'll receive your items by Christmas.
Johnny Wander Vol. 2: Escape to New York is now on sale! It's also available as part of a book pack with Johnny Wander Vol. 1 at a limited-time holiday $5 discount.
No special edition until next year! We unfortunately need all of our time to keep up with shipping.
That's all for now!