Ananth
Hey guys! It's a pinup for today because we're getting ready for Megan's wedding this weekend. Lots of errands to run today, sorry about that!
A lot of you requested What Are You Doing, Why Are You Doing It become available as a print, and I'm happy to oblige! They're now available in the store! There are no product photos yet, but you can look at these photos to get an idea of the quality. We'll update with proper product photos when we can ask John - he's actually on a shoot right now! Pretty exciting.
Yuko recently collaborated with R. Stevens of Diesel Sweeties to turn out some pages for Oni Press's Yo Gabba Gabba Comic Book Time #1! It's a kids' comic based on the Nickelodeon kids' TV show. Comic Book Resources has the scoop and a preview - here's one of their pages below: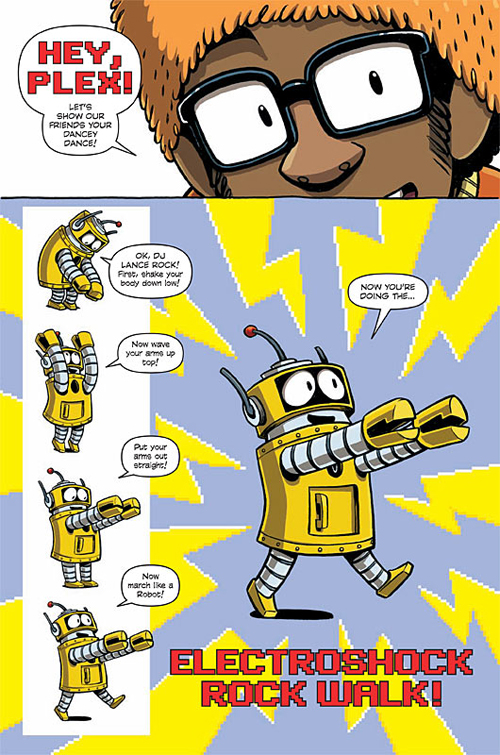 Pretty fun! R. Stevens really brings the pixels. They did 6 pages for the book, which came out on March 16th (last Wednesday). Pretty cool! Check it out!
That's all for us!