The actual story is that my dad is going to see one of his old middle school friends who now lives in Nara (which is famous for its deer shrine). The fellow's nickname back-then (but really, who keeps in touch with their friends from middle school?) was 'Monkey' (or I suppose 'Saru').
My dad's been swearing otherwise, but I still think the bad monkey with the baseball bat is supposed to be him.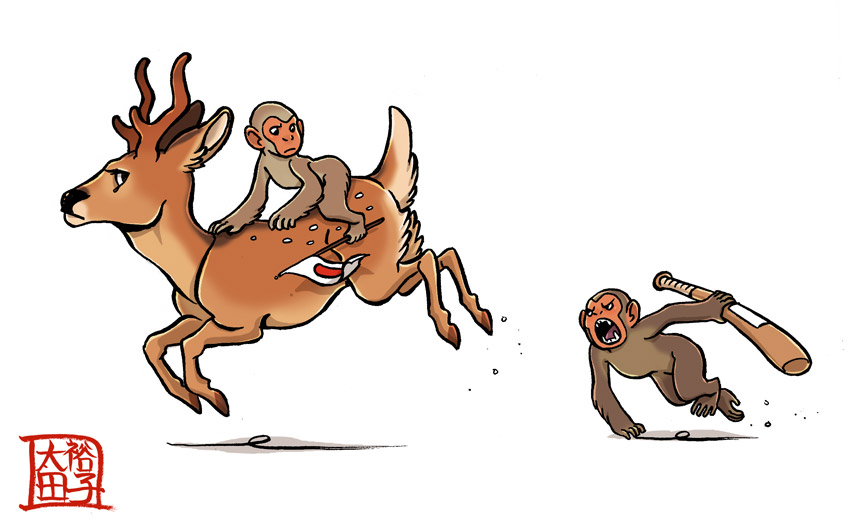 I went to Nara when I was younger -- the only thing I can remember about it was the deer swarming me, then trying to eat my clothing. >:/
Oh, and I should mention, I'm still subbing over at Applegeeks until next week!