IN STORES NOW!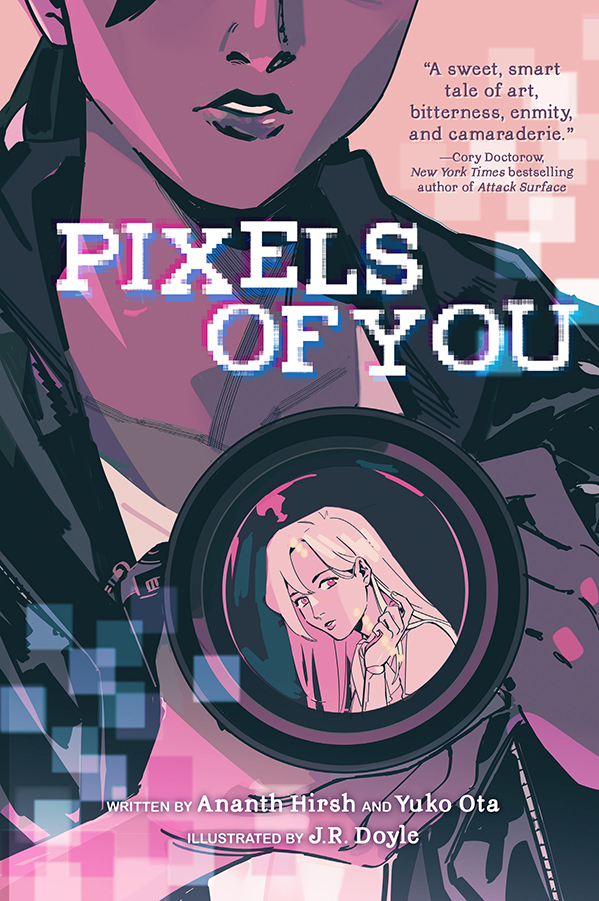 "A sweet, smart tale of art, bitterness, enmity, and camaraderie."
- Cory Doctorow, New York Times Bestselling author of Attack Surface
Watch the book trailer:
Order Now:
See what people are saying about PIXELS OF YOU:
"In this quietly paced character study with a cinematic feel, a melancholy atmosphere slowly blooms into something warm and hopeful amid news headlines documenting concerns about implicit bias in AI."
- Publishers Weekly "The robot/human relationship serves as a reflection on managing cultural alienation, and the girls' chemistry is well developed, building to a surprising, sweet conclusion. Hirsh and Ota's story is a combination of broad narrative strokes and intimate moments, and Doyle's manga-inspired, deliciously purple and pink illustrations float with ease through a near-future New York."
- School Library Journal "Ultimately a short but sweet story about two girls slowly falling in love. . .The art, however, is striking, with bold, stark colors; plays on light and dark; and disrupted frames depicting photos and extending emotional moments."
- Kirkus