Posted November 2, 2021 at 12:04 pm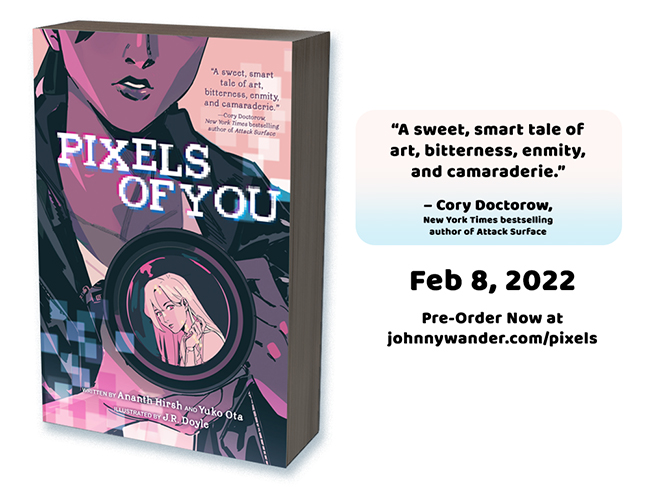 >>   PREORDER HERE   <<
We're so excited to share this book with you! The heart of Pixels of You was conceived years and years ago, when I got it in my head that I wanted to do a book that captured some shred of that feeling of the complicated nature of living in a shared world. Whether or not we succeeded is up to you to decide! Oh, and we'll be talking more about the characters and the world as these pages go up, so be sure to check back with the updates. 
Pixels of You was written by Ananth Hirsh & Yuko Ota, and drawn by J.R. Doyle.
Lastly, there are a lot of silent pages in the book, so bear with us!
If you're interested, you can preorder Pixels of You at this landing page, from the retailer of your choice!
Support us: